If you have forgotten your password, you can reset it by clicking on the 'Forgot password?' link on the main login page.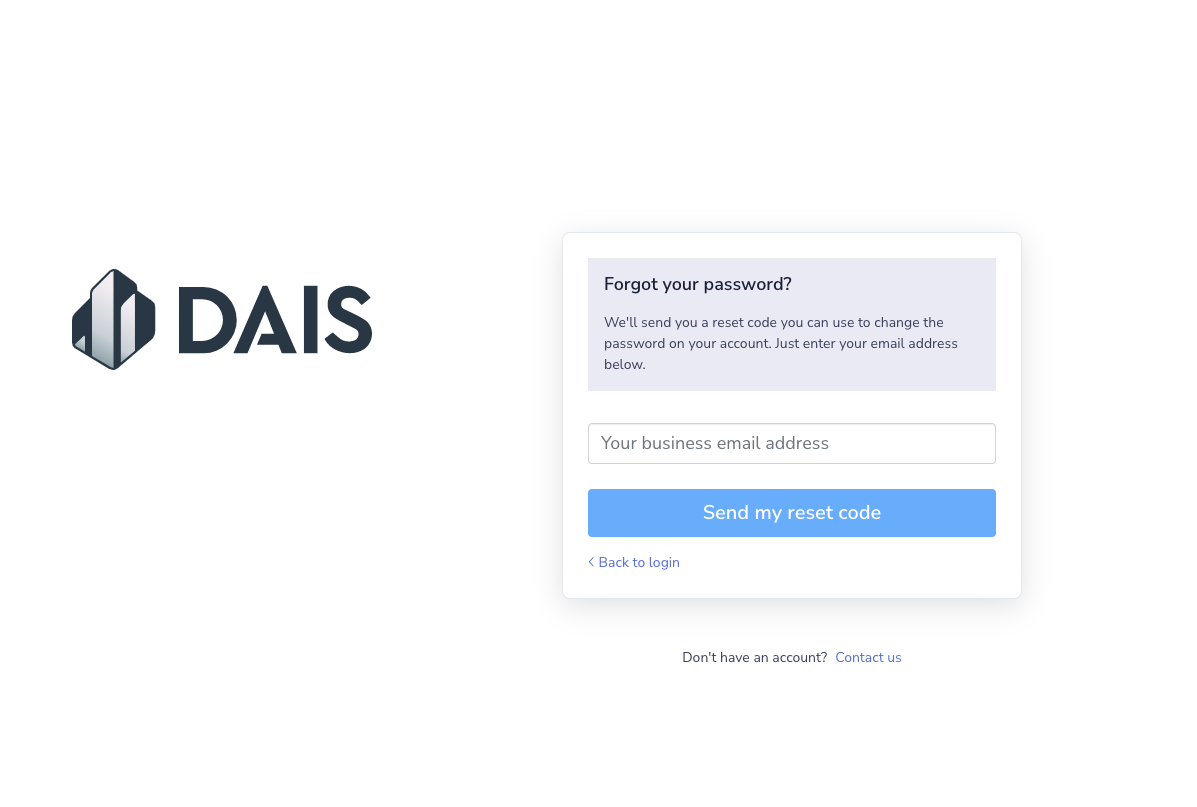 This will generate a code which will be emailed to you. Use the code in the 'enter reset code' field, and then enter in your email address and new password. When your password has been reset, you will be taken back to the main login page to log in with your new password.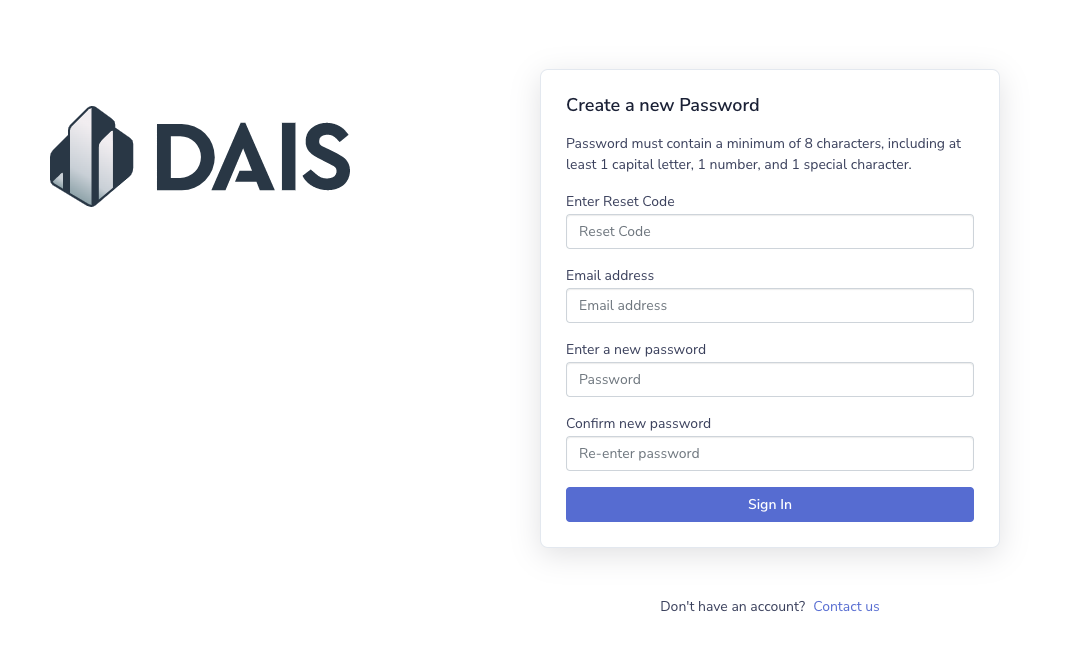 Please note: if you have not previously logged into the platform, the forgot password functionality will not work as you have not been 'verified' as a system user. In this case, please either log in using the temporary password that was emailed to you when your account was created, or email support@dais.com and we can resend your temporary password.